How easy can creating a VR experience be? What if I told you that it's as easy as filling a form.
Yes, a form!
This has been our goal with RemixVR. Make it very easy to create and share VR experiences.
VR themes makes this possible.
What is a VR theme?
A theme is a simple starting point for creating virtual reality experiences.
With themes, you don't need to learn complex 3D programming or applications to create VR experiences.
We want to make it easy for teachers to use, who are our primary audience.
How does that work? Scroll down to learn how RemixVR enables to create VR experiences by filling a form.
Today, I'll show you our first theme, 360 Image theme, and create VR lessons using it.
We used WebVR and AframeVR to power this theme. It is not necessary to use AframeVR to create themes. We'll get into how you can build VR themes in another post. For now, let's get back to 360 Image theme.
Since we're using WebVR, it works regardless of what VR headset you're using. And what happens if you don't have a VR headset? Well, with WebVR, you can view the content even using a laptop or a mobile.
What does 360 Image theme do?
360 Image VR theme allows you to create lessons using a 360 image. And share the lesson by sharing a link. It's that easy.
How to create a VR lesson?
Remember when I told that you can create a VR experience by filling a form?
Let's go through the steps to create a new VR lesson using 360 Image theme.
Visit dashboard and click on Create Project button.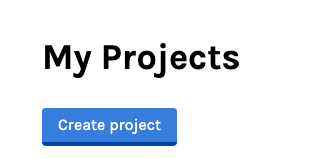 2. Enter project details and select 360 Image and click on Create Project button.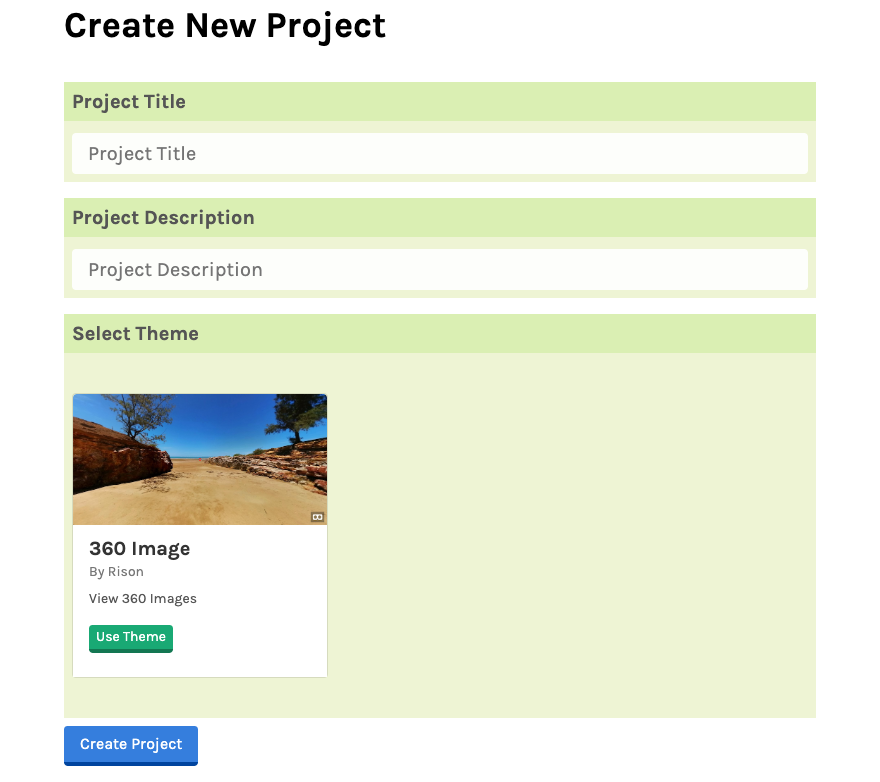 3. Upload a 360 Image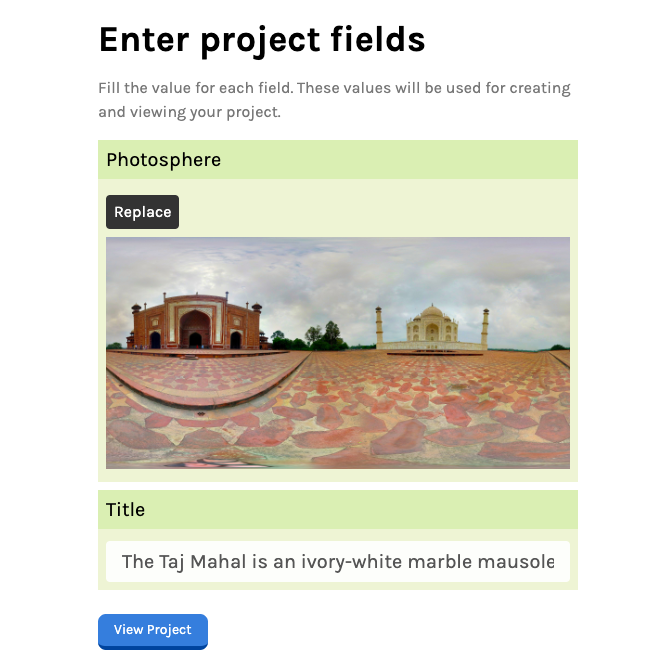 4. Enter a text description to display in VR
Once you're done, click on Save and View Project button.
Demo of 360 Image Theme
You'll able to see something like this. Here I've embedded the lesson. You can embed or share the VR experience created using RemixVR. No downloads required!
We're working on improving the existing themes and creating new themes. That will enable more ways to create immersive VR content.
This is just the beginning.
We'll focus on making it easy to create a VR experience when we introduce more fun VR themes in the future.
If you have any feedback about the VR themes or RemixVR, you can contact us on Twitter @remix_vr.